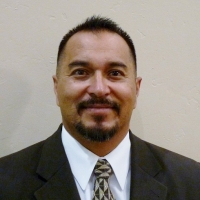 Peter Aguiar, Pastor
cell: 760-548-8398
Email: Uponthisrockchurch@gmail.com
Pastor Peter is a local resident from the Coachella Valley. He answered the call to pastoral ministries in 2002 and is the President and Founder of Upon This Rock Church in 2012. He has been married to his wife, Rachel, since 1988 and have three children who all serve in the ministry as well.
"I believe the Lord gave me the name, Upon This Rock, for our church because he saw the passion and zeal in my heart for preaching the uncompromised Word of God. The name is based off the scripture Matthew 16:18 on the true confession of Apostle Peter's answer that flesh and blood did not reveal to him but by my Father in heaven. It is why this church is built upon the Rock, Jesus Christ, and the gates of hell shall not prevail against it. We have a love and passion to see people grow in the Lord and mature in the things of Christ. We welcome you to visit us and talk to me or any of my leaders if you need prayer or would like to learn more about us and our church. God bless you."