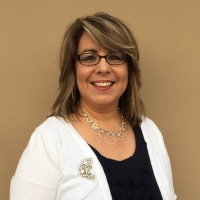 Rachel Aguiar, Pastor
cell: 760-406-2376
Email: uponthisrockchurch@gmail.com
Rachel Aguiar was born and raised locally in the Coachella Valley. She and Peter have been married since 1988 and have served in church together for 25 years. They had been serving as Pastors for 10 years and began their own church in 2012. Together they have raised three wonderful children and have 1 granddaughter and a grandson.
Rachel is involved in a Juvinal Hall Ministry for the past 5 years. She enjoys visiting the young girls and listens to them and encourages them with love and the Word of God. The youth has always been a big passion in her life. Her begining service in ministry was being a Sunday School Teacher.